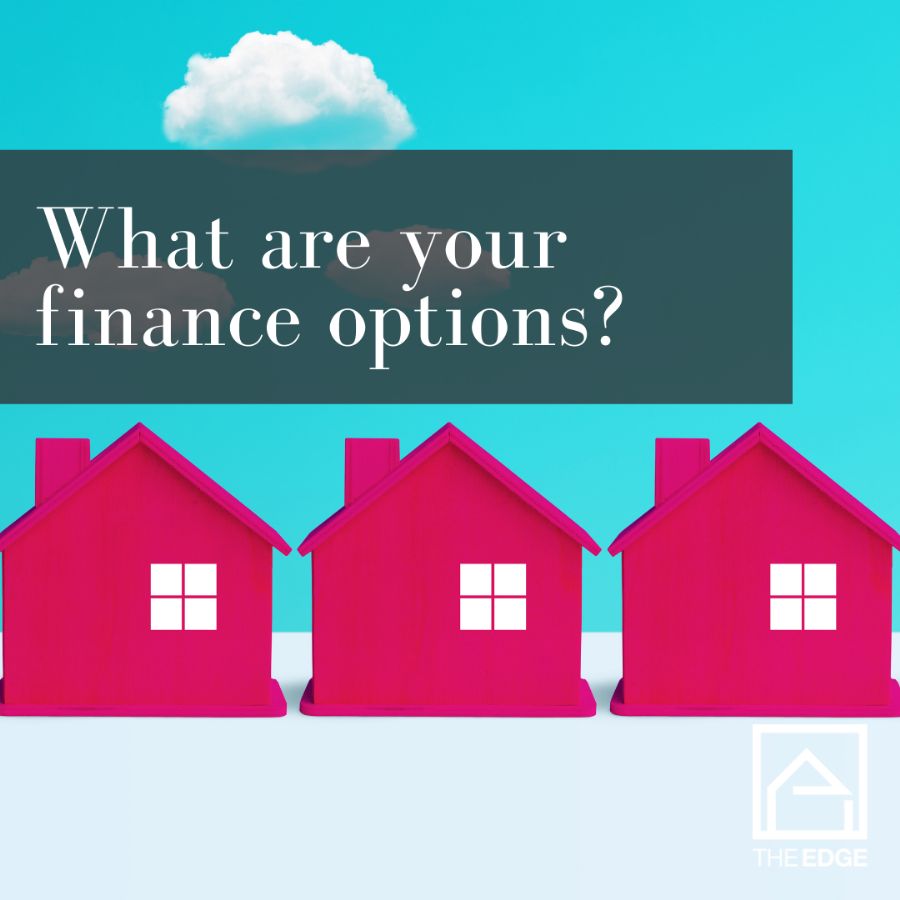 What are the finance options when buying your next home?
Many of our customers are surprised to hear just how many finance options are available when you're looking at purchasing your next home. The options for financing your next home are varied, flexible and suitable for a range of different circumstances.
Let's check what some of the options are for financing your next home purchase.
Bridging loans
Moving up the property ladder would be much easier if we sold our current home at the exact same time as buying our next one. But the process isn't always so neat and you'll likely need a flexible option that can cover the gap between buying a new home and selling your current home. One of the main finance options is a 'bridging loan'. They the cover the cash flow gap left when you've found a new home to buy but haven't sold your current home yet, even if the amount from the sale of your house is required for the purchase. Essentially bridging loans cover both the existing and the new debt.
Deposit guarantee
If you've found the home you would like to purchase but don't have the cash to secure the deposit, a 'deposit guarantee' might be for you. You could be waiting for settlement on your previous property and want to ensure that the property you love will be held until you settle. You can use a deposit guarantee provided by a lender as an alternative to paying a cash deposit out of your own funds. You then pay the full purchase amount on the new home once the cash becomes available. Deposit guarantees can be quite flexible and can often be a cheaper option for bridging loans.
Loan portability & top-ups
Many home loans offer 'loan portability' which means you can take the home loan with you when you move. Pretty great right? So if you're happy with your current lender, rate, features and overall home loan, you can keep the loan you have now but fund a new home purchase by 'topping up' the loan amount. Simply put, you make the loan you have now a bit bigger so you can buy something else. It's a great low-cost option for finance when you're moving homes, often with less paperwork and lower fees.
Refinancing
Refinancing is the process of taking out a new loan to pay out the old one. When looking for a new home purchase, most people will take the opportunity to check the home loan they have is the right one. If it's been more than 2 years since you settled your current home loan, it's likely that you could get a lower rate or better features (such as multiple offset accounts). Refinancing can often help you make the most of the market competition between lenders and banks, even when you're already a customer. If you're at the stage where you're looking for your next home, take the time to review your home loan, consolidate debt and review your finance options to make sure your lender is still working hard for you.
Keeping your current home as an investment property
Many investors have built their property portfolios as they've climbed the property ladder. That is, keeping each property as an investment and using the equity in their current property to purchase the next one. If you purchased an apartment close to shops in your mid 20's, but you want to move to a bigger house now your family is expanding, it might make sense to keep the apartment and rent it out.
We'll help you sort through the options
As you can see, there are lots of flexible options suitable for anyone looking to purchase their next home. Our finance specialist can help you sort through the finance options and help you choose the right one for you and your goals.
Contact Sean on 0467 007 300 or visit https://www.moneyquest.com.au/franchise/croydon/
By Emma Jackson - 21-Oct-2021
Share
The Edge
Join home owners across Victoria and receive real estate related articles straight to your inbox.